UCF's #1 Pick for Flowers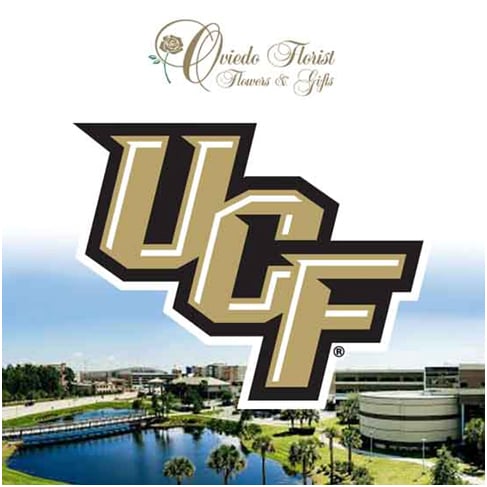 Events
If you need to order bouquets for a banquet in the Pegasus GrandBallroom in the Student Union, we're your florist! Our designers will work with you to create gorgeous pieces that compliment your event's theme, occasion, and honored guests. Our drivers are very familiar with UCF's campus and make delivery a smooth process!
Staff
We love to work with UCF! We have a unique relationship with each college and the ability to bill separately through each college's account. Let Oviedo Florist exceed your expectations and deliver on all your floral needs!
Students and Families
Send flowers to students for birthdays, holidays or just some long-distance love! Tell us their favorite flower and we'll create a stunning arrangement just for them. We also offer presentation bouquets and leis for graduation! Please keep in mind: On-campus UCF dorm entrances are secured with student ID entry only, and therefore we are unable to deliver to dorm housing.
Greek Life and Student Organizations
We would love to work with your chapter to design arrangements for recruitment, rush, initiation, meetings, and special events! We also sell loose flowers and greenery to meet your needs.