About Us
*FLORAL MARKET NOTICE*
A Notice to Our Valued Customers on the Conditions Impacting the Floral Market
Oviedo Florist believes in honesty and transparency in our communication with our customers. We love our community and we strive to serve you to the best of our ability!
The current climate of the market for flowers necessitates that we make some changes to our pricing and policies. We want to be up front and clear about these changes as much as possible. Our flowers are coming to us at a much higher cost than usual. Most varieties of flowers have experienced a significant price increase recently, especially our most popular flowers: lilies, roses, carnations, etc. Contributing factors to this volatile and competitive climate include the Coronavirus (COVID-19) pandemic's impact on growers and on shipping rates around the world. Roses are especially hard-hit. They are much more scarcely available than they usually are and their cost is increasing.
Due to these conditions, the price of our arrangements may be higher than usual. We are anticipating pricing to return to normal in the near future and will respond appropriately to further changes in the market. We pledge to keep you posted.
Due to these conditions, substitutions may be necessary at a higher rate than as is typical, as certain flowers are very difficult to obtain at the present. This is especially critical with arrangements including roses. Note: any substitutions made to an arrangement at Oviedo Florist will be made with the integrity of the design in mind and will be made to the same or greater value. Our full substitution poilcy can be viewed below on this page.
It is our goal to provide the best quality flowers and highest caliber design to our customers. We will continue to, with your amazing and valued support, bring the joy of flowers to Oviedo and Central Florida. Thank you for your understanding and continued patronage!
Oviedo Florist | 1419 W Broadway Street in Oviedo
1419 W Broadway Street
Oviedo,FL 32765
---
Additional Information:
Monday through Friday
9:00AM to 5:00PM

Saturday
9:00AM to 2:00PM

Closed on Sunday

To help assure timely delivery during busy holiday seasons, please place orders at least two days prior to the following major holidays: Thanksgiving Day, Christmas Day, Valentine's Day, Easter, Administrative Professionals Week, Mother's Day, Memorial Day, Father's Day, Independence Day and Labor Day.
Our shop will always be closed on the following holidays: Thanksgiving Day, Christmas Day, New Year's Day, Easter, Mother's Day, Memorial Day, Father's Day, Independence Day and Labor Day. Additional closures and information on hours will be available on our social media.
About Us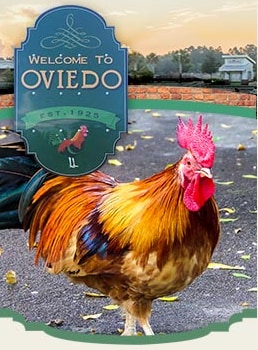 Oviedo Florist is proud to offer fresh floral designs, beautiful gifts, and inspired wedding flowers - serving Oviedo and a wide surrounding area with personalized customer service since 1969. In 2019, we will be celebrating 50 years since we first opened our doors in old downtown, making us officially the oldest florist in Oviedo. Our shop has stood the test of time and has played a role in countless cherished moments. Though we have changed our location three times over the years – thanks to our growing business and expanding community – our passion for excellent florals has always endured. Since the beginning, Oviedo Florist has been strongly driven and solely advertised through word-of-mouth, referrals, and maintaining lasting relationships with our customers. Our flowers are a longstanding tradition with families, churches, businesses, and schools around Seminole County and beyond; generations of Oviedans have put their trust in us. Our dedication to exceptional flowers is one of the many reasons we have remained a Top 500 or Top 1000 Teleflora Shop since 2000 of some 23,000 Teleflora shops worldwide. We are also able to send and receive floral arrangements around the country through our trusted wire service. If you're sending flowers to a loved one in the Oviedo area from out of town, we are happy to work with your local Teleflora or Flower Shop Network florist to coordinate your order! Why use us? Our values guide us in everything we do. Here's why you can trust Oviedo Florist to give you only the very best:

Our Mission Statement is "to create and deliver delightful floral arrangements and gifts."

Integrity.
We promise you our very best, from taking your order to the final delivery. We take pride in every arrangement that leaves our shop bearing the Oviedo Florist name. Handling fresh, perishable product is a challenge, but our experienced team always rises to the occasion. We start early and stay late to meet our commitments. We go to extraordinary lengths to create original, thoughtful, and creative designs to offer. We double check, get a second opinion, and ask questions to exceed expectations. We strive to offer only the highest quality florals and stand behind this promise to you. We have a state-of-the-art Point of Sales system, affectionately called "Dove". Having an efficient Point of Sales system means we are able to intake and manage your order electronically. This includes developing an electronic record of your order that gets distributed to our staff for work, processing payment securely, maintaining a secure data base for the next time you order, electronically managing deliveries to ensure on-time deliveries, and so much more. Security of your personal data is one of our topmost concerns! Note: We never share your personal information with any other person or business except to conduct Teleflora business, including processing orders with other florists in the Teleflora network. Teleflora is committed to ensuring its data networks are secure.

Service.
The base of our business is fantastic flowers and thoughtful arrangements, but our service really brings the Oviedo Florist experience together. We have expert floral designers who bring over 75 years of combined experience. Natasha specializes in wedding flowers. Her weddings range from modern and fashion forward to romantic and rustic to classic with vintage charm. Vickie, designs daily arrangements, creates new designs, and funeral work. Her work is classic, precise, and delicate. Allyson enjoys creating arrangements that are modern and original. Her work is one of a kind.
Our sales associates, Bre and Mariana, are knowledgeable, courteous, and dependable. They take each and every customer's needs to heart and offer suggestions to give you the flowers you are looking for. Our drivers, Greg and April, add that final special touch to ensure your order gets the best possible impact upon delivery.

High Standards.
Our flowers are second to none. We pride ourselves on the quality and freshness of our blooms, as we have specialized processing for every variety of flower. Here's how we maintain our top-notch flowers: We receive fresh flowers daily! Every day, flowers are shipped in to us from around the country and the world. Certain flowers, such as roses, require conditioning over a few days. Our staff is extremely knowledgeable on the preferences and needs of every flower we carry, so you can rest assured that the flowers used in our arrangements are in prime condition. Oviedo Florist calls a 3,000 square foot, stand-alone building home. We have ample space to store inventory and refrigerate florals. We buy in bulk, which lowers costs - savings we pass to you. Additionally, we buy quality items (many which have minimum order levels) - quality we also pass to you. We have three coolers with well over 500 square feet of refrigerated space. The industry standard is 32 square feet. More refrigeration means more flowers. We strive to offer the greatest selection of fresh flowers at the lowest prices, and our building makes it all possible! We never charge a service or handling fee, unlike many others in the industry. We strive to make sure your dollars are put in to the flowers you send, as it should be!

Inspired Weddings.
Oviedo Florist brings weddings from dream, to concept, to reality! We provide inspired floral designs, knowledgeable guidance, humble experience, and gracious service to our brides-to-be. We offer a wide selection of bridal bouquets, wedding ceremony flowers, floral cake decorations, and centerpieces to fit any budget. With years of experience and generations of brides, Oviedo Florist arranges the very best in wedding flowers. For more information, visit www.oviedofloristweddings.com

Honorable Sympathy.
We treat sympathy flowers with great honor and dignity.We know the loss of a loved one is a very difficult time and we wish to do all we can to ease the burden. Flowers are meant to provide comfort to reduce that hardship. Our policy is to deliver within the hour preceding the time requested. Most funeral directors want flowers delivered one hour prior to a service. We deliver within one hour of that time as a rule and policy with very few exceptions. Within 24 hours, the small amount of water contained in the sympathy arrangement's floral foam is dry and flowers begin to wilt. Also, heat expedites wilting. Thus, prompt delivery to funerals is an aspect we pay close attention to. When you lose a loved one, the last thing you want to have to do is fret about the flowers. Trust Oviedo Florist to make sure the arrangement honors your loved one and is there on time and as fresh as possible!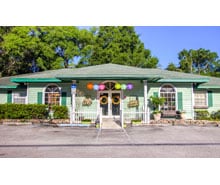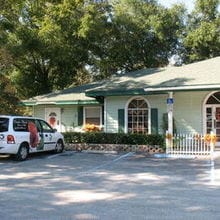 Our Specialties & Services
Oviedo Florist specializes in the following services:
Floral Arrangements of Fresh Flowers, Dried Flowers, or Silk Flowers
Experts in Traditional, Contemporary, Modern, High-Style, Rustic, and Elegant Floral Design
Loose Fresh Flowers or Silk Flowers
Live Plant Assortment: European-Style Dish Gardens, Orchids, Tropicals, Peace Lilies, Bromeliads, Anthurium, Hydrangea, Azaleas, Gardenias, and More
Wedding and Event Decor Designs (Floral and Non-floral)
Funeral, Celebration of Life, and Religious Ceremony Florals
Gifts to Accompany Floral Arrangements: Balloons, Plushes, Greeting Cards, Chocolates, Candies, Cookies, Crackers, and More
Extensive Gift Selection: Candles, Personal Care Products, Interior Home Decor, Wind Chimes, Lighted Lanterns, Garden Plaques, and More
Delivery of Arrangements or Products (on order totals exceeding $35)
Areas Serviced by Delivery
Delivery Area
Altamonte Springs
32701: $12.95
32714: $13.95
32715: $13.95
Casselberry
32707: $13.95
32717: $13.95
32718: $13.95
Longwood
32750: $16.95
32752: $16.95
Maitland
32751: $15.95
32794: $15.95
Orlando
32817: $15.95
32826: $15.95
32828: $15.95
32829: $15.95
32831: $15.95
32801: $15.95
32802: $15.95
32803: $15.95
32804: $15.95
32805: $15.95
Orlando
32806: $19.95
32807: $19.95
32808: $19.95
32822: $19.95
32825: $19.95
32857: $19.95
32867: $19.95
32872: $19.95
32878: $19.95
32833: $25.00
Sanford
32747: $16.95
32771: $16.95
32772: $16.95
Winter Park
32789: $15.95
32790: $15.95
32792: $15.95
32793: $15.95
Winter Springs/Casselberry
No UCF Dorm Delivery
Please note: On-campus UCF dorm entrances are secured with student ID entry only, and therefore we are unable to deliver to dorm housing. We cannot deliver to the following communities: Apollo, Libra, Nike, Hercules, Lake Claire, Neptune, Northview, or Towers at Knights Plaza. Additionally, we do not deliver to dorm community mail rooms, as flowers and chocolates are perishable and valuable, and we cannot guarantee their safe delivery to your student from the mail room. Instead, we recommend placing an order for pick up and having your student get the bouquet from our shop, a short 10 minute drive from campus.
If you place an order to a UCF dorm online, we reserve the right to cancel the order and notify you at the time of cancellation. Any order to a dorm is automatically deemed undeliverable and standard policies apply.
We wish we could service the dorms, but we are unfortunately unable due to the security measures in place. Thank you for understanding!
Delivery Policy
Local Deliveries
A local delivery fee based on the zip code of the delivery address will be added to each order, for each address. (For deliveries outside our local delivery area, this fee may vary. Orders placed outside of our delivery area must be a minimum of $45 plus sending fee and delivery.)
We will do our best to accommodate deliveries at specific times of day, but we cannot guarantee it. We guarantee delivery on your selected date between 9:00am and 5:00pm.
We are unable to make deliveries on Sundays. Deliveries requested on this day will be delivered the following business day.
Deliveries requested before or after our normal business hours may be subject to additional delivery fees.
Delivery of orders to rural route addresses or cemeteries cannot be guaranteed.
Delivery may be suspended on certain dates due to holidays, events, maintenance, natural disasters, etc. at our discretion.
In certain instances, we may be able to deliver beyond our listed delivery area. This is determined on a case to case basis and is typically reserved for funerals, weddings, and events.
Accepting Delivery
When an order is placed, it is the responsibility of the sender to ensure the recipient is available to accept delivery on the delivery date.
We never leave arrangements on doorsteps or outside. We cannot account for or replace arrangements damaged or lost to heat, humidity, sun exposure, wind, rain, bugs, lizards, pets, theft, children at play, accidents, or other tragedy.
If the recipient is not available to accept delivery, we first attempt to call the recipient and leave a voicemail. Our delivery driver will leave a hang tag on their front door or other clearly visible location with instructions to call us so we may reschedule for successful delivery. We work with our senders and recipients to ensure timely delivery.
Same-Day Delivery
Orders must be received before 2:00pm to assure same-day delivery. Orders received after that time will be delivered the following day.
All same-day delivery orders are subject to availability of specific materials as specified by our substitution policy.
Holidays
All delivery areas are subject to delivery limitations on high volume holidays (ex: Valentine's Day, Mother's Day) at our discretion.
For such holidays, it is advisable to order a few days in advance to guarantee delivery.
Oviedo Florist reserves the right to suspend delivery/reject incoming orders for certain days, times, zip codes, and arrangements based on availability of our services.
Wire Out Orders
U.S. orders must be received before 2:00 p.m. in the recipient's time zone to assure same-day delivery. Orders received after that time will be delivered the following day.
All wire out orders are subject to Oviedo Florist's policies as well as the receiving/fulfilling shop's policies.
We will be happy to accept your international orders if you call our shop directly. We are unable to accept international orders over the Internet.
Specific Location Policies
Local elementary, middle, and high schools do not accept deliveries for students, though we are permitted to delivery to faculty and staff.
We cannot deliver to P.O. Boxes or A.P.O. addresses.
We cannot deliver to dorms on the UCF campus.
We check every funeral order with the funeral home to ensure correct delivery date and time.
Substitution Policy
We are so glad you've chosen us to send your special gift! We understand when you make a selection that you anticipate a gift that is just as pictured. While we strive to achieve that, please understand that floral design is an art. Just as no two paintings are exactly alike, no two floral arrangements are exactly alike.
Each designer has their own style and technique of designing arrangements. It is normal and should be expected that the completed arrangement will be slightly different from the picture. Please note the adjective "slightly" as our designers are trained to reproduce arrangements shown. In fact, we are quite often secretly graded on our ability to reproduce what is pictured – within an allotted range of variation.
Each arrangement will have slight variation due to design, but may also vary in flowers due to season, color, availability, etc. Further, the shades of the colors pictured may vary due to the light used in the photography and the variation in how each of us sense colors. Additionally, we may be unable to stock every container, vase, and flower pictured consistently. It may be necessary at times to substitute similar containers, flowers, or greens, within the quality standards set forth by Teleflora.
The completed arrangement will be - and should be expected to be - slightly different from the picture. However, you can rest assured that our floral designers have both training, talent, and years of experience to make sure the final floral arrangement will have the intended artistic impact of the arrangement pictured.
If you have questions about creative variation or substitutions, please call. We will be happy to talk with you about your concerns! Our goal is to fulfill your wishes within our capabilities. If something is important to you, it is important to us - so let us know! We would love to work with you to determine suitable substitute or alternative solution as necessary.
Thank you for taking the time to read this and thank you in advance for understanding. We value our customers! A part of showing that value is being completely honest and ensuring our customers are as fully informed as possible. We send only the highest quality flowers, though they may vary slightly from our online imagery.
We look forward to fulfilling your floral needs and creating the right impact for the person or group you seek to enrich with your floral choice.
Payment Options
We accept the following payment methods:
Visa, MasterCard, Discover/NOVUS, Apple Pay, Paypal, Diners Club, Carte Blanche, JCB, and American Express
Contact Information
If you have any questions or need more information, please give us a call at (407) 365-3035.
We're always here to serve you and make your flower-sending experience a pleasure!
Fax: 407-588-1179
Email: [email protected]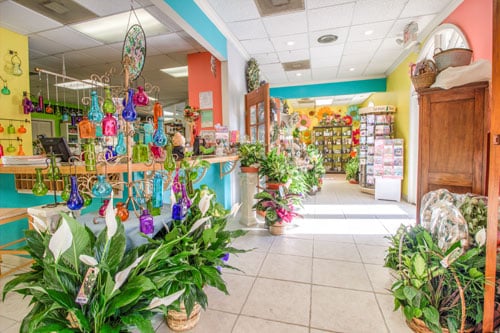 Directory
Hospitals Directory
Arnold Palmer for Children Orlando
Delivery: $14.95
92 W Miller St
Orlando, FL 32806
(407) 649-9111
Central Florida Regional Hospital (Sanford)
Delivery: $14.95
1401 W Seminole Blvd
Sanford, FL 32771
(407) 321-4500
Florida Hospital North (Altamonte)
Delivery: $12.95
601 E Altamonte Dr
Altamonte Springs, FL 32701
(407) 303-2200
Florida Hospital South (Orlando)
Delivery: $14.95
601 E Rollins St
Orlando, FL 32803
(407) 303-5600
Florida Hospital East (Orlando)
Delivery: $14.95
7727 Lake Underhill Rd
Orlando, FL 32822
(407) 303-8110
Orlando Health South Seminole Hospital (Longwood)
Delivery: $14.95
555 W State Rd 434
Longwood, FL 32750
(407) 767-1200
Orlando Regional Medical Center
Delivery: $14.95
52 Underwood St
Orlando, FL 32806
(321) 841-5111
Oviedo Medical Center
Delivery: $9.95
8300 Red Bug Lake Rd
Oviedo, FL 32765
(407) 890-2273
Winnie Palmer for Women and Babies(Orlando)
Delivery: $14.95
83 W Miller St
Orlando, FL 32806
(321) 843-9792
Winter Park Memorial Hospital
Delivery: $13.95
200 N Lakemont Ave
Winter Park, FL 32792
(407) 646-7000
Funeral Home Directory
Baldwin FairchildFuneral Home (Oviedo)
Delivery: $9.95
501 E Mitchell Hammock Rd
Oviedo, FL 32765
(407) 366-8999
Baldwin Fairchild Funeral Home (East Altamonte)
Delivery: $12.95
994 E Altamonte Dr
Altamonte Springs, FL 32701
(407) 831-2031
Baldwin Fairchild Funeral Home (Goldenrod/Winter Park)
Delivery: $13.95
7520 Aloma Ave
Winter Park, FL 32792
(407) 677-5091
Baldwin Fairchild Funeral Home (Ivanhoe)
Delivery: $14.95
301 NE Ivanhoe Blvd
Orlando, FL 32804
(407) 898-8111 | (407) 869-6065
Banfield Funeral Home & Crematory
Delivery: $9.95
420 West State Road 434
Winter Springs, FL 32708
(407) 327-1500
Collison Family Funeral Home & Crematory
Delivery: $13.95
3806 Howell Branch Rd
Winter Park, FL 32792
(407) 678-4500
A Community Funeral Home & Sunset Cremations
Delivery: $14.95
910 W Michigan St
Orlando, FL 32805
(321) 841-4424
Goldens Funeral Home Inc
Delivery: $13.95
210 N Pennsylvania Ave
Winter Park, FL 32789
(407) 740-6784
Good Life Funeral Home
Delivery: $13.95
8404 E Colonial Dr
Orlando, FL 32817
(321) 373-0033
Mitchell's Funeral Home
Delivery: $14.95
501 Fairvilla Rd
Orlando, FL 32808
(407) 298-0703
National Cremation & Burial Society
Delivery: $9.95
7565 Red Bug Lake Road
Oviedo, FL 32765
(407) 365-1600
Newcomer Cremations, Funerals, & Receptions, Orlando
Delivery: $14.95
895 S Goldenrod Rd
Orlando, FL 32822
(407) 277-4227